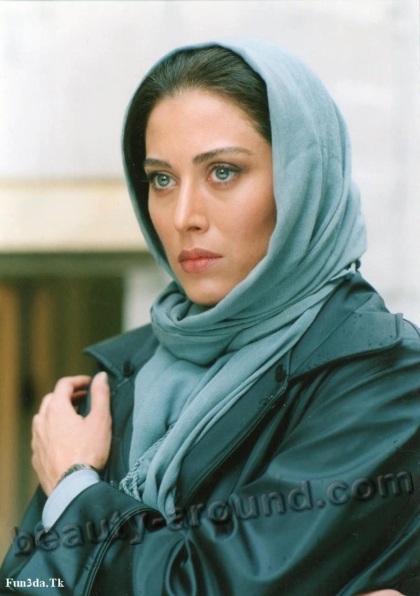 Women's clothing, makeup and hairstyles have long reflected social change around the world. This viral video, created by Cut.com and starring Iranian-American model Sabrina Sarajy, takes us on a visual tour through women's changing roles and rights during the region's turbulent history.
The time lapse compresses 100 years of beauty and fashion trends in less than one and a half minutes. We start at 1910, when Sabrina wears a white hijab, no makeup and a drawn-on monobrow – tweezers, plucking and threading were not an option back then. The immense feeling of powerlessness, from living in an oppressive environment, is reflected in her sombre expression.
Things begin to look up in the 1920s. The Iranian women's movement gained traction and women were hopeful for more rights and freedom. They wore hijabs, but in brighter, bolder colours with more of their hair peeking out from underneath.
When Reza Shah Pahlavi came into power in the 1930s, he banned chadors and hijabs, as he believed the headscarf was suppressing women. Cut to Sabrina ditching the veil for a jaunty hat and a face full of makeup. The country began to open up and embrace global trends, from the finger-curls and shaped eyebrows of the 1920s, to the beehive of the 1960s and Charlies Angels-esque 'do of the 1970s. They were influenced by the iconic styles in Britain and America, wearing heavy cat-eye makeup and bright pink lippy.
Yet everything changed in the 1980s. When the Iranian revolution broke out in 1979, the status of women regressed. A lot of the rights they'd been granted were withdrawn and women were routinely imprisoned for violations of Iran's strict dress code. As a result, 1980s is eerily reminiscent of the 1910s, where the model wears a downcast expression and obediently tucks her hair beneath a black headscarf.
Since this time, women have struggled to regain lost rights and win a larger role in society. The Iranian Green Revolution in 2009 marked this ongoing battle for greater human and civil rights, reflected in her defiant expression, the war paint across her cheeks and a bright green headscarf with the front strands of her hair hanging loose around her face. Yes, the hijab remains, but it's more relaxed this time.
Since going live, the reaction on YouTube has been overwhelming positive. "I wanted to ask for an Iranian version but never imagined you guys would do this," one user commented. "As a Persian, I approve of this so hard. Glad I subscribed," states another.
Of course, the whole experience of Iranian women cannot be summed up in a series of hairstyles, but it's a thoughtful reflection on how politics in Iran has significantly influenced the appearance and role of women in society. As Vox points out, fashion's always has been highly political, seen "initially as a public way of enforcing secular political values, and then as a public way of enforcing religious ones". Look underneath the hair and makeup and you have women who are hopeful for change, choices and freedom.
ooo
Henry Sapiecha